Longwood Breaks and Vacation

During an academic year (August-May), the University will close for Fall Break, Winter Break and Spring Break.
You may register to stay on campus for Fall Break and/or Spring Break – to do so you must complete the information sent to you by the Housing office (more details can be found on the
RCL Website
).
On-campus housing during Winter Break
may be available
(usually a 5 or 6 week period of time) for an additional charge. However, the university is closed to students during this time and few campus services are available. Some international students plan to travel home during the Winter Break while others use the time to travel around the US.
Most students take a break from studying during the summer. If you are not registering for summer classes, you must leave the campus.
SEVIS REQUIREMENTS
Travel Signatures
If you plan to travel outside the U.S. at any time during your study you need a valid travel signature. A travel signature is provided by a SEVIS Designated School Official in the Center for Global Engagement. To receive a travel signature complete the Travel Request Form on the list of the Current Student Immigration and Program Requests and select your current term. Travel signatures will not be given until you provide the information on the form.
Enrollment and Departure Regulations
If you are on an
F-1 student visa
:
you may arrive up to 30 days before the start date on your I-20,
you must arrive by the end of the Longwood's drop/add date (later by special permission but no later than 30 days after the start of the classes),
you have 60 days to depart the U.S. when you have completed your academic program; if you have applied and been granted OPT then you have 60 days after the end of OPT,
you have 15 days to depart the U.S. if your visa is canceled for any reason,
you have 5 days to depart the U.S. if you entered the US on the F-1 visa but fail to show up at Longwood.
If you are on a
J-1 student/scholar visa
:
you may arrive up to 30 days before the start date on your DS2019,
you have 30 days to leave the country at the end of your program,
your form DS2019 will indicate whether you are subject to the 2-year residency requirement, if you are you must return home to your own country for 2 years before returning to the US. (Occasionally waivers to the requirement are provided. Talk to CGE staff for details if you need information.),
you have 15 days to leave the country if your visa is terminated.
TRANSPORTATION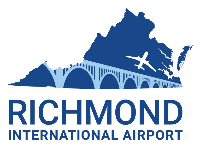 Longwood offers limited, scheduled airport pick-up at the beginning and end of each semester. You must register in advance for this service with Ms. Cheng Peng.
Airport Pick-up and Drop-off Dates
International Students are encouraged to take advantage of the free transportation to Longwood University to and from Richmond International Airport (RIC) that is provided at the beginning and end of each semester. If you wish to use this transportation, you must arrive/depart at
Richmond International Airport
on the scheduled arrival/departure date.
Shuttle dates for Spring Semester 2022 are as follows: ​
Saturday, January 8 & Sunday, January 9 from Richmond International Airport to Longwood University
Saturday, May 6, from Longwood University to Richmond International Airport to Longwood University
Transportation may be available on the day of Commencement -- please contact the CGE staff if you are in need of transportation on this day.

Additional Transportation Options

VIRGINIA BREEZE BUS SERVICE
- look for "Capitol Connector" route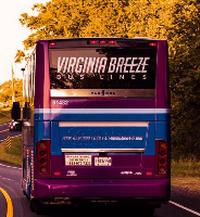 Virginia Airlink provides transportation to or from Longwood, Richmond International Airport, or the bus and train stations. Book at least 12 hours in advance online or by phone. For last minute transportation, call to check for availability.